Middle East
COS Manager: Tricia Torok
About TAM
The Center of Standardization (CoS) for Nonpermanent Facilities
The CoS is responsible for:
Development and review of Army designs for temporary and semi-permanent facilities as defined in UFC 1-201-01
Ensuring that alterations to designs comply with UFC 1-201-01
Being an active participant in the design process for designs not overseen by the CoS
Instruction of FEST curricula regarding UFC 1-201-01, 1-201-02 and 1-202-01
Creation of functional spaces for various missions within standard exterior envelopes
Maintaining lines of communication with Combatant Command Engineer staffs
Coordination with the CoS for Contingency Design is mandatory per ECB No. 2016-18 paragraph 5. a.
The CoS accomplishes these responsibilities through:
breaking the custom design paradigm
facilitating creation of Joint/Army design standards
being Army's design agent for ALL temporary and semi-permanent facilities
developing base camp layout utilizing standard designs
conceptualizing and designing all facilities for base camps
creating innovative construction solutions for customers
The CoS guiding principles:
Maximize use of local materials and methods
Minimize use of heavy equipment
Eliminate of fire sprinklers
Maximize troop constructability
Minimize maintenance inventory
Eliminate load bearing interior walls
Full Service 3D Printing and High Resolution 3D modeling/animation
To scale interactive 3D models of facilities, layouts, Masterplans, awards, etc.
[
](https://rfpwizard.mrsi.erdc.dren.mil/MRSI/content/cos/tam/center_home_page/Library/CoS design Builder - must be downloaded - 03MARCH2023.xlsx) NOTE: Design Builder file must be downloaded to run.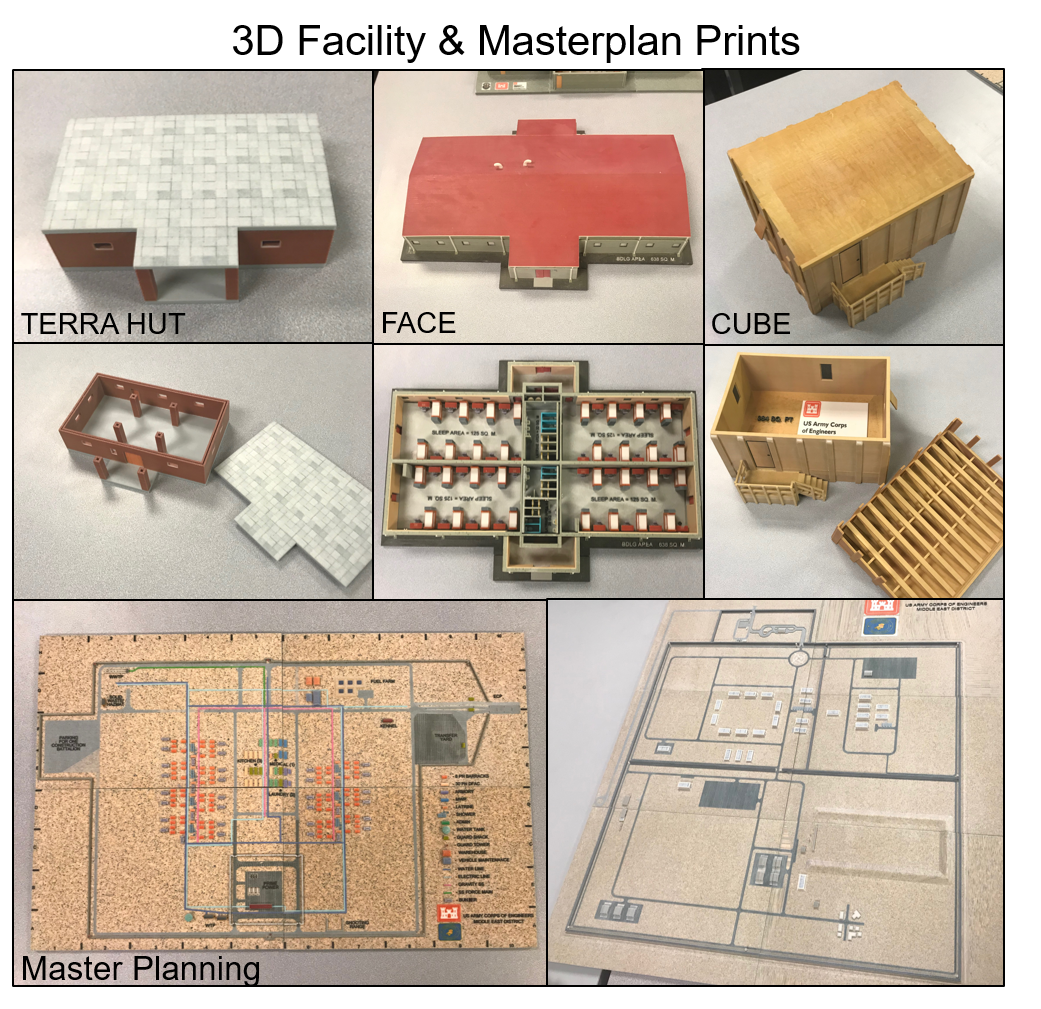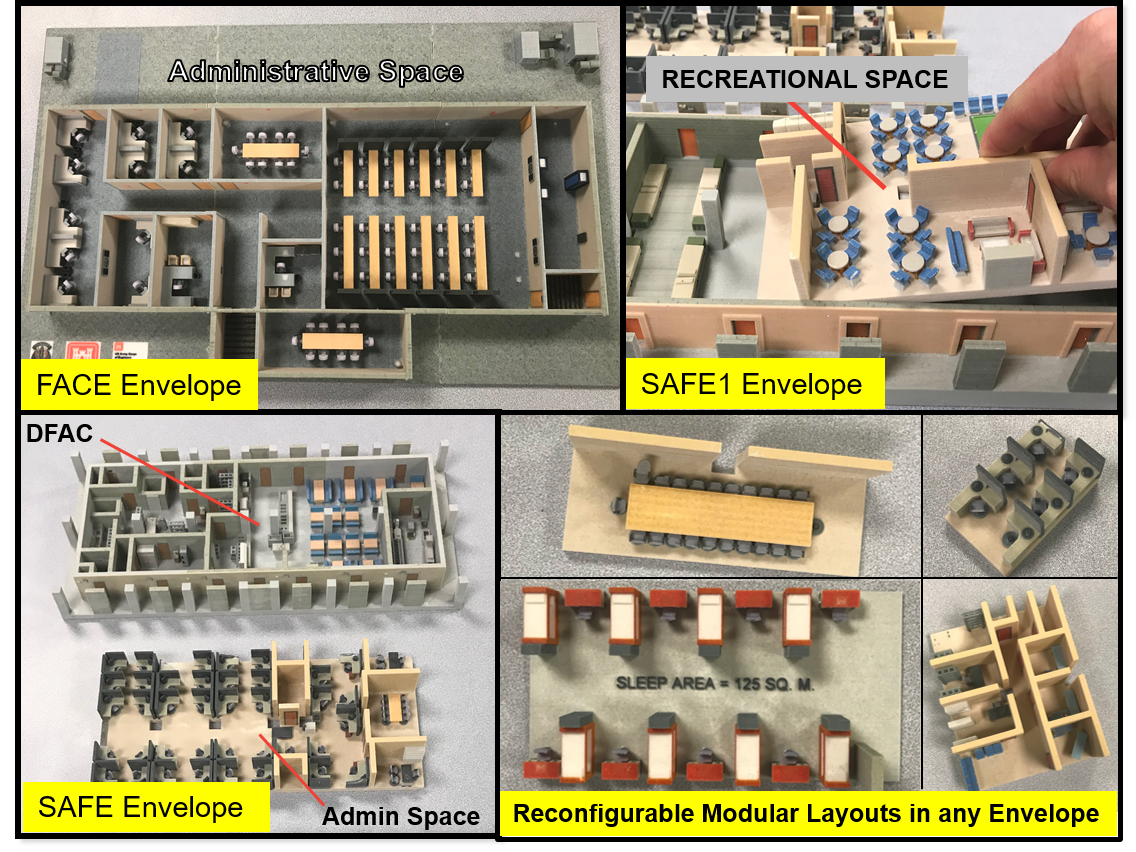 To see if the CoS has a design solution for your requirements, complete the checklist and contact tcxcosmed@usace.army.mil
Scroll down to Library to see Non Permanent Army Facility Standards.
Related Links
Library